James tells me that on your birthday you should do things you want to do everyday in the year ahead. This is so as to set the tone, to get it started in the right direction. I don't know where he got that from but it makes sense to me. I am all for setting up the stage, planting seeds, mapping out and plotting in Excel spreadsheets
like I did that time
...
The one thing I would like to focus on this year is in the
attending to the flow of well-being that happens only in the present moment
. That is the intention.
So, on my birthday yesterday I did only things that generated positive energy. I only focused on those who loved me and on loving me, on doing things that are important to me, like taking a nap, and on setting up that 2012 stage, somethings surprised me:
1.- Love
: Started the day surrounded with love and kisses from James. That was sweet!
2.- Blog
: Put attention into the blog and took steps to register for Sharath's upcoming tour. You may have noticed that in the
Jois Yoga
page the registration info is all crossed over. I asked about that, hopefully they will fix it soon!
3.-Presence: Read some of the 'Power of Now' before practice to come back to the present. This was a gift in itself. Through reading the pages I browsed I realized that the real enemy is linear time, in the actual present moment there are no issues other than the ones that the mind wants to create by projecting issues from the past or fears into the future.


4.-Generating Positive Energy: Kept the energy at a positive level, no old grudges, no complaining, no negativity allowed. Welcomed the well-being and felt it at every moment, one moment at the time. See Sharath talking about the importance of generating positive energy here.
I intend to attend to the flow of well-being
5.-Gratitude: Returning to the now made me aware of how lucky I am to be well, healthy, happy.


6.-Practice: Did my practice with the body I had today which was not a particularly flexible one! I am back to the introduction of pasasana, krounchasana both shalabasanas and the next pose which literally takes the wind out of me. I stopped then, no sense in pushing. I enjoyed being present for every nuance and every move.


7.-Breakfast: Ate pancakes with bananas and chocolate chips for breakfast, my favorite! - with James,, he seems to like them too, apparently I am a good pancakes chef.

8.-Walk: Went for a walk by the river in the sun. I feel that walking goes hand in hand with the morning pages practice for creativity and I love the nature near the Hudson River.


9.- Rest: Took a nap and had Chinese noodles take out for early dinner so there would be no dishes


10.- Self-Care:Painted my nails in a new shade of red, this was also surprising, there was quite a bit of pink in this red...I also did a "beauty treatment" with oils and skin brushing. That felt good...
new year, new shade

13.- Pranayama/Meditation: Did my practice.

14.- Family and Friends: E-mailed and answered emails from loved ones


15.- Sleep: Went to bed early and woke up to the surprise that Meryl Streep won the Oscar for best actress for her portray of Margaret Thatcher. I am happy for her, I love how strong the divine female archetype is coming back!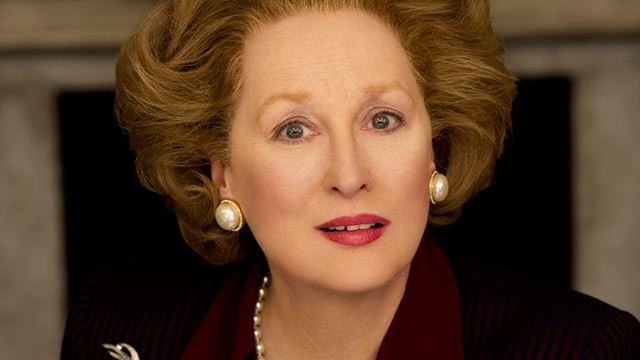 What an amazing talent